Picturesque again, these funnels like to pose!
A (cold air) funnel cloud has been captured on camera in Arizona – over highway 87/Gilbert Road to be precise – see in photo below.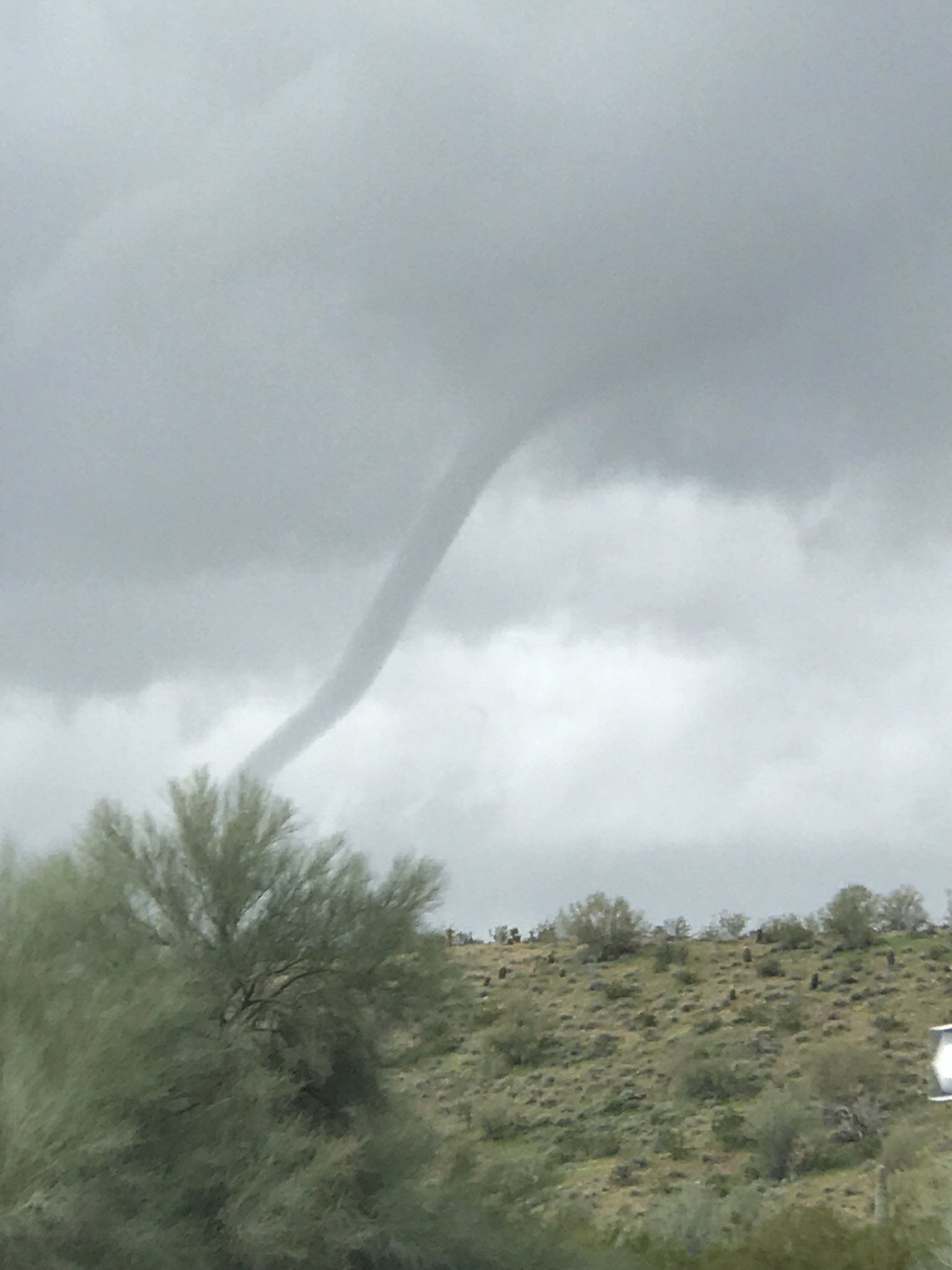 The photos were captured by Michael Kaiser today – 12th March 2019. Kaiser posted the photos on his Twitter account. Here's just one more photo for you to enjoy!
UPDATE: More photos of this funnel cloud have started to emerge – see below.
UPDATE #2: Video of the funnel cloud has now emerged – see blow.
RELATED ARTICLE