When more video emerges, we will post it. THAT'S FOR SURE!
UPDATE: Footage of the significant large night-time has just emerged online – via SVL Media – watch in the video below.
A large night-time Tornado has been captured on camera in Washita County, Oklahoma – in/around the area of Rocky to be precise – see in the photo below.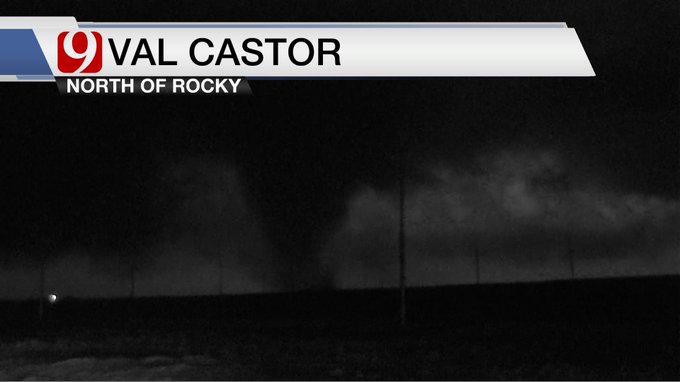 The photo was captured by Val Castor when the Tornado struck – yesterday, late night…
…However, News on 9's meteorologist Matt Mahler posted the shot on his official Twitter account. Find more relating photos/screen grabs below.