The Tornado in the photo was one of seven that touched down. Should video emerge of any of them, we will post them.
A tall grey nader churning up the fields of Colorado! A Tornado has been captured on camera northeast of Arlington, Colorado – see in the photo below.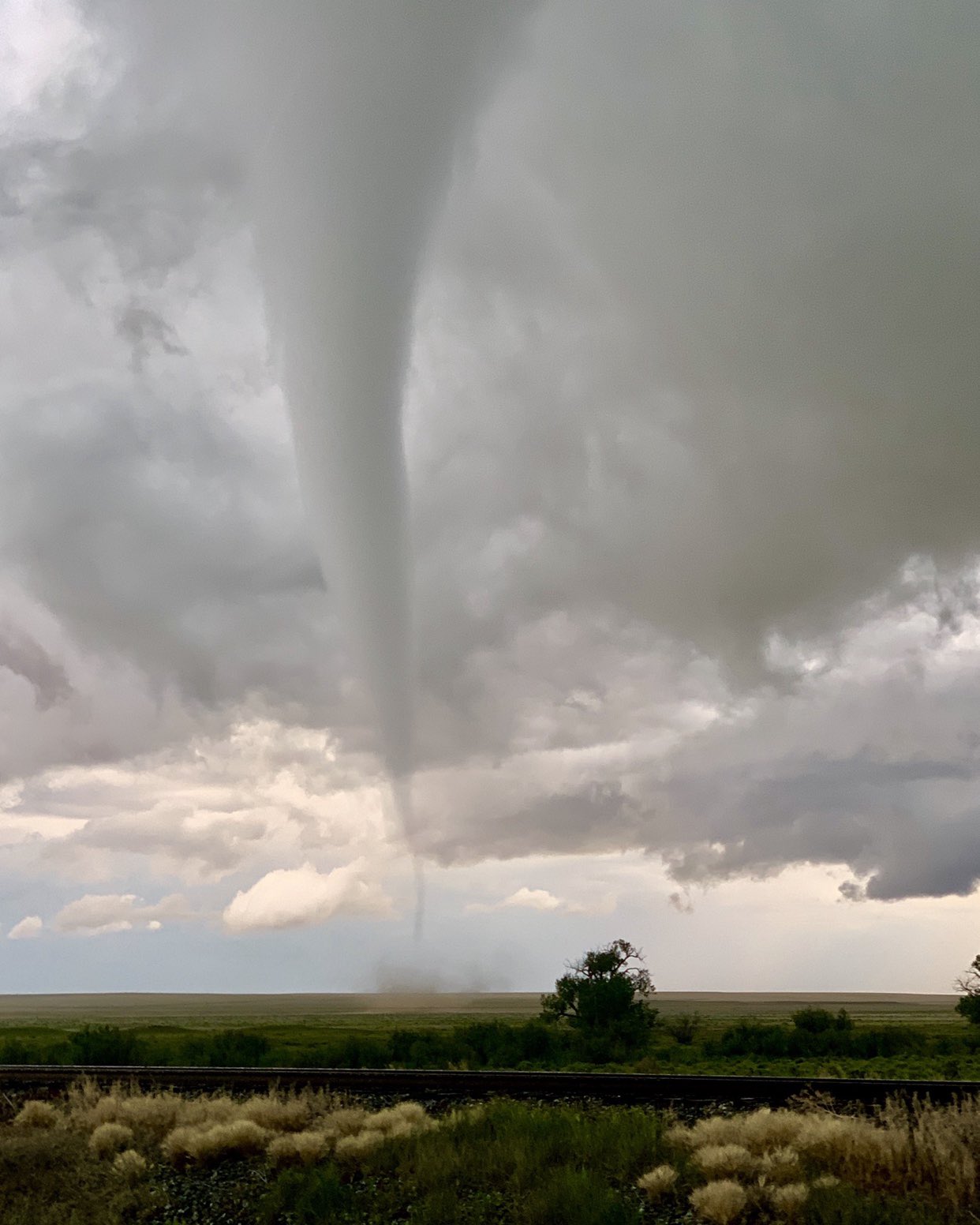 The photo was captured by iconic storm chaser, Jeff Piotrowski on the day the Tornado struck – yesterday, 17th June.
Piotrowski posted an interesting tweet straight after this photo – find below.
Find more photos of the Tornado below.
Find more of our articles on Tornadoes that have struck the state of Colorado here.