The lightning in the video illuminates the Tornado.
This would be a frightening situation if near a populated area! A night-time stovepipe Tornado has been captured on camera in Belpre, Kansas – watch in the video below.
The video was captured by David Baxter III on the day the Tornado struck – yesterday, 6th May. However, the video was then sold to SVLMedia.
The video broker posted the video on their official YouTube account. Photos of the Tornado from different angles emerged online – see in the photos below.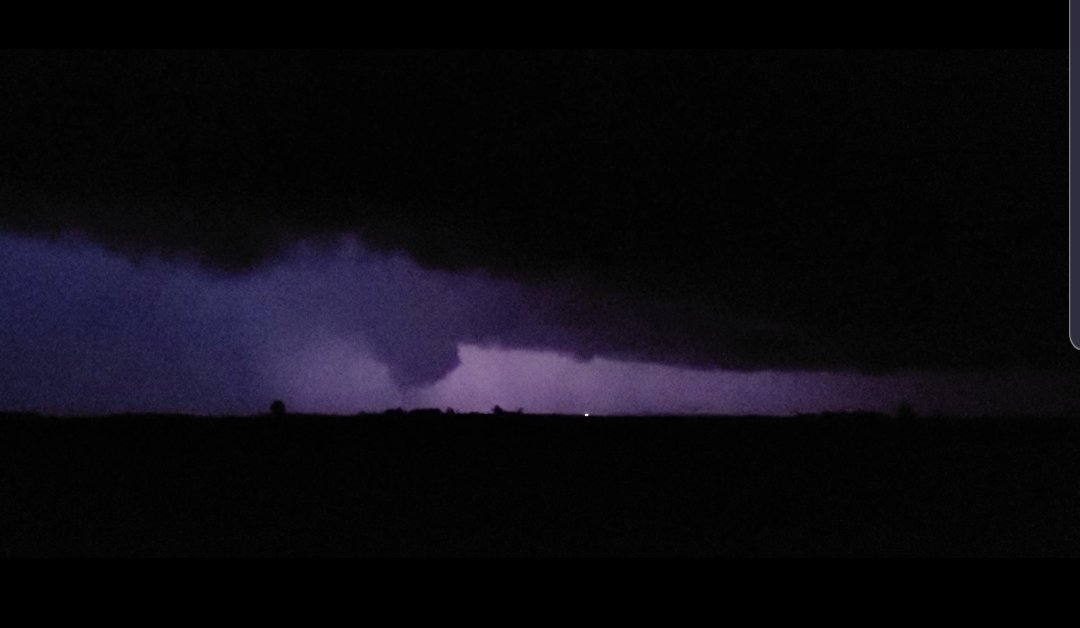 RELATED ARTICLES