We're hoping for video! A night-time Tornado has been captured on camera in Lewis, Kansas – north of the city to be precise – see in the photo below.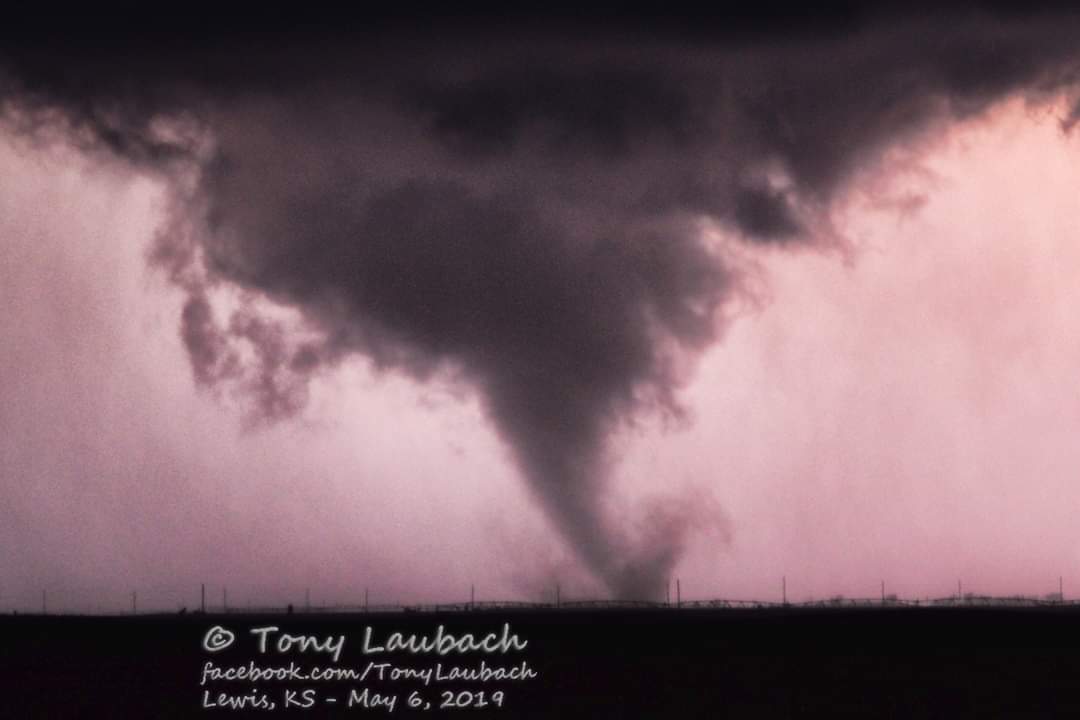 The above photo's caption deserves to be shared: "Great photo I shot of the Lewis, KS tornado in the lightning. I went handheld at this point once I identified there was actually a tornado in there."
The photo was captured by Tony Laubach on the day the Tornado struck – yesterday, 6th May. Laubach posted the shot on his official Twitter account.
Find another photo of the same Tornado by Laubach below.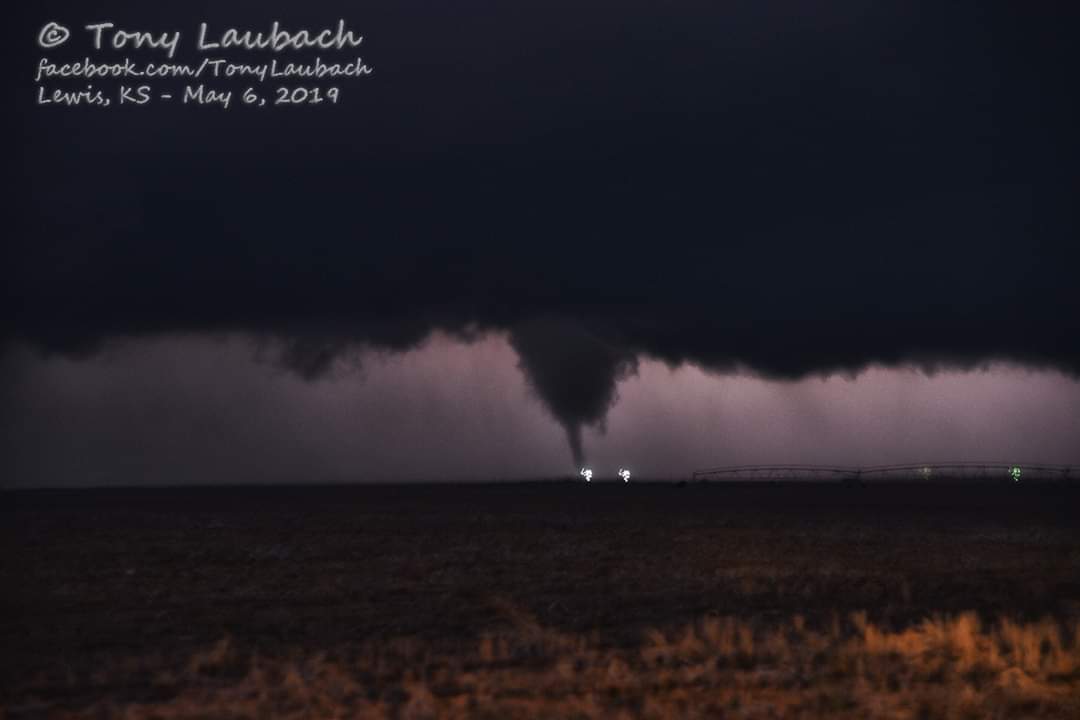 RELATED ARTICLES