When video of this Tornado emerges online, we will post it.
We love the condensation funnel on this nader! A Tornado has been captured on camera north of Meade, Kansas – see in the photo below.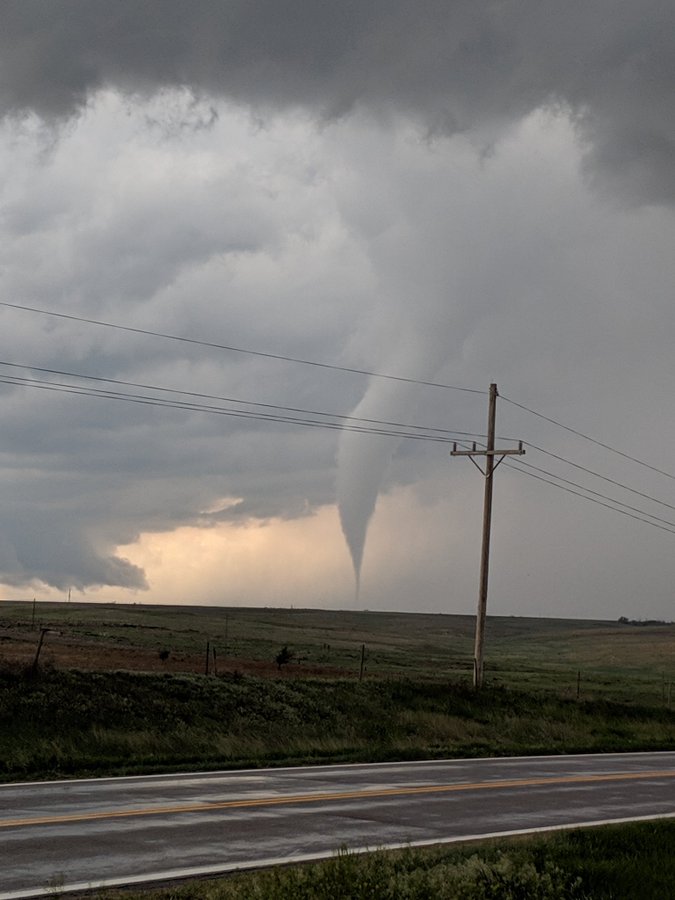 The photo was captured by Bryce Kintigh on the day the Tornado struck – yesterday, 5th May. Kintigh posted the photo on his official Twitter account.
Find more shots of this Tornado below – the photos were captured by Alvin Casper and Tiff West.
Find another photo of the above mentioned Tornado.
RELATED ARTICLES