When video emerges online, we will post it.
A Tornado has been captured on camera south of Alden, Kansas – Rice County – see in the photo below.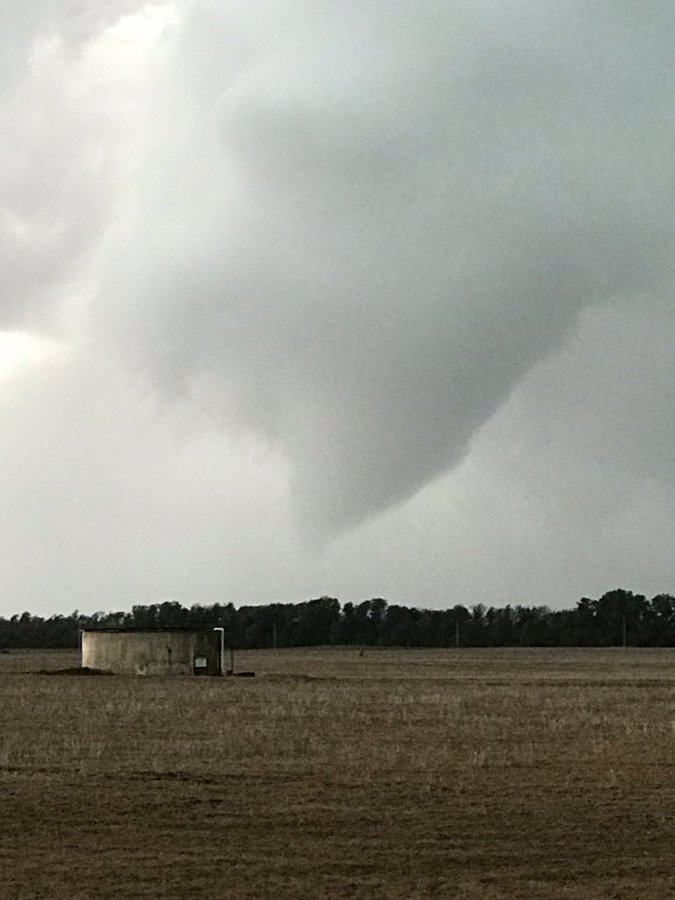 The photo was captured by Koby Tremblay on the day the Tornado struck – yesterday, 5th May.
Tremblay posted the photo on his official Twitter account. Find another shot of the Tornado below with contrast-enhancement – screen grab.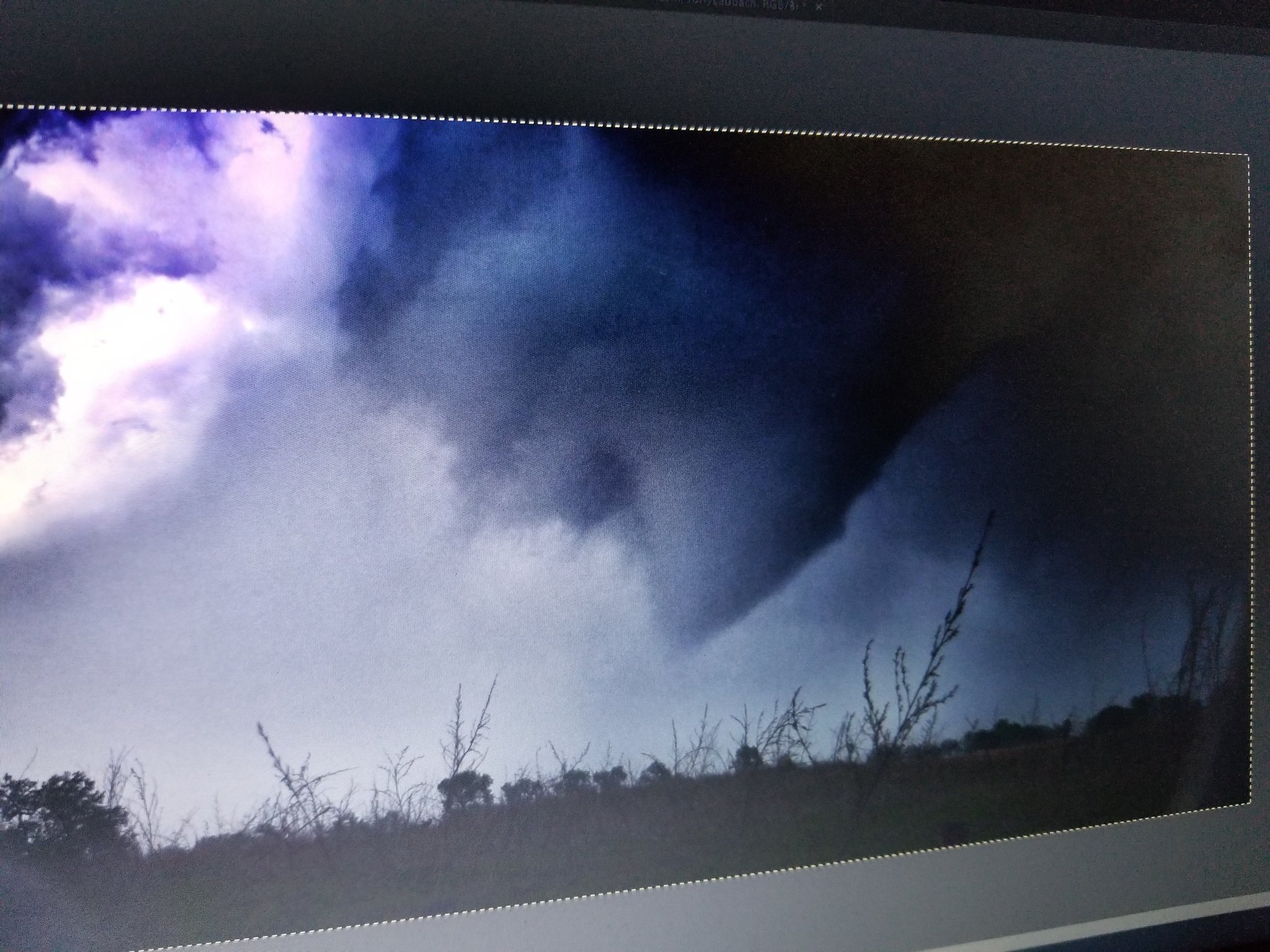 RELATED ARTICLES