A Tornado has been captured on camera in McCracken County, Kentucky – watch in the video below.
The video was captured by Michael Schulz today -14th March. The video was posted on Schulz's Facebook account.
We will post more video/photos of this Tornado once it becomes available.
UPDATE: Tornado captured on camera at Information Age Park – Paducah, Kentucky
UPDATE #2: Photo of funnel cloud taken at Paducah, Kentucky airport.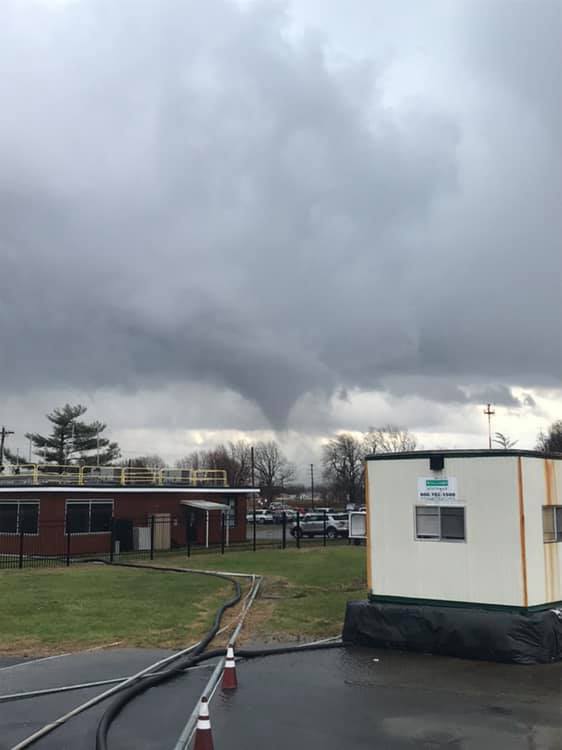 RELATED ARTICLES