The feature photo above was captured by Matthew Harden. This is pretty horrifying to say the least.
A night-time wedge Tornado has been captured on camera six miles west of Haskell Oklahoma – see in the photos below.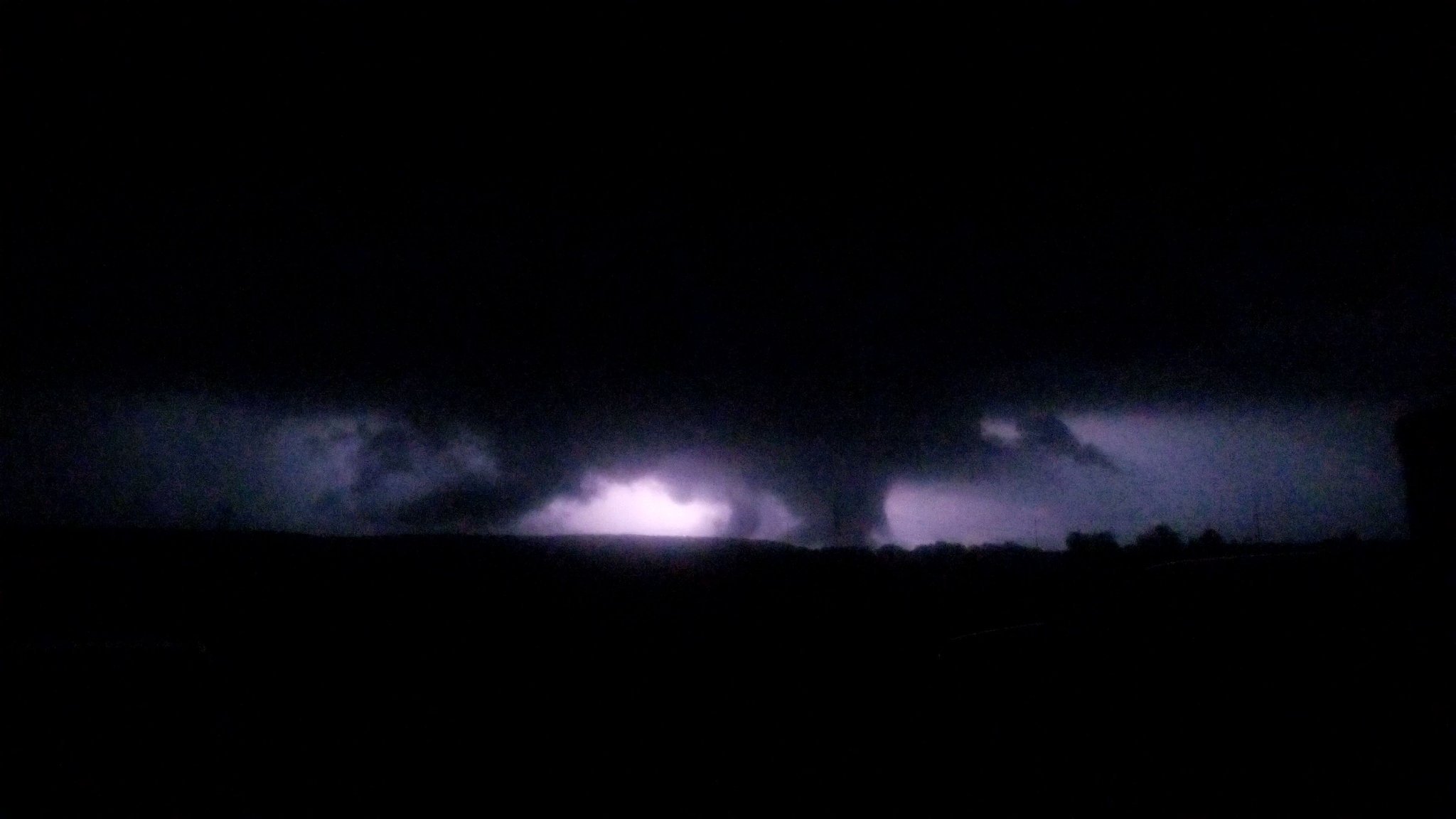 Can't see it? The below photo should/could help you see it a bit better.
The way we see the above photo: scud cloud on the left, wedge on the right and a power flash or lightning strike in the middle.
It has to be said, this Tornado ended up in Leach, Oklahoma.
The photos were captured by Matthew Harden on the day the Tornado struck – last night, 20th May. Harden posted the photos on his Twitter account.
Suffice to say the photos have received a lot of attention on Twitter.
RELATED ARTICLES