It's being reported, thankfully, no one was hurt or worse.
A Tornado has been captured on camera in Fayette County, Texas – west of La Grange to be precise – watch in the video below.
Couldn't see it? Find a screen grab of the Tornado below.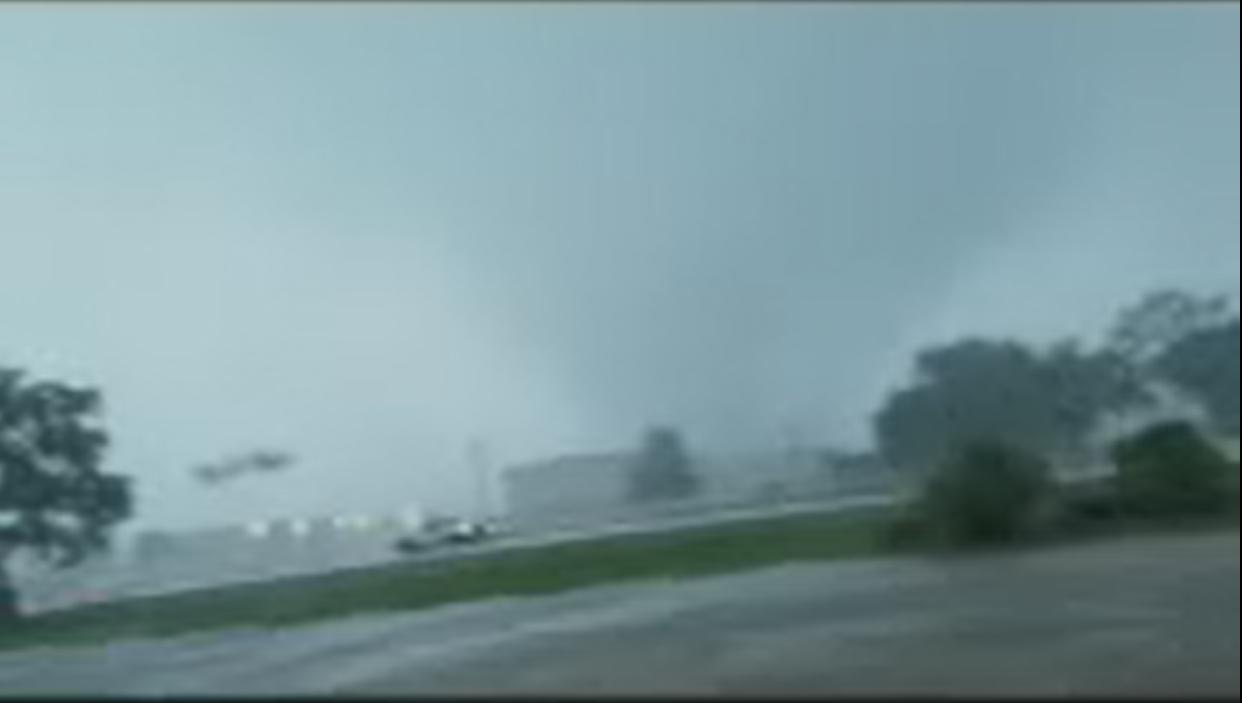 Here's an enhanced screen grab…
The video was captured by Bonnie Haverda today. However, CBS Austin posted the video on their official Facebook account.
The Tornado caused a significant amount of destruction. Find photos and videos of damage caused by the Tornado below.
RELATED ARTICLES