UPDATE: Footage of this Tornado has now emerged online – watch in the videos below.
A Tornado has been captured on camera in Hansford County, Texas – eight miles south east of Spearman to be precise – see in the photos below
The photos were captured by Matt Maynard today. Maynard posted the photos on his official Twitter account minutes ago.
UPDATE: Another photo of the above Tornado has emerged online – see below. This shot was captured by Brandon Ivey.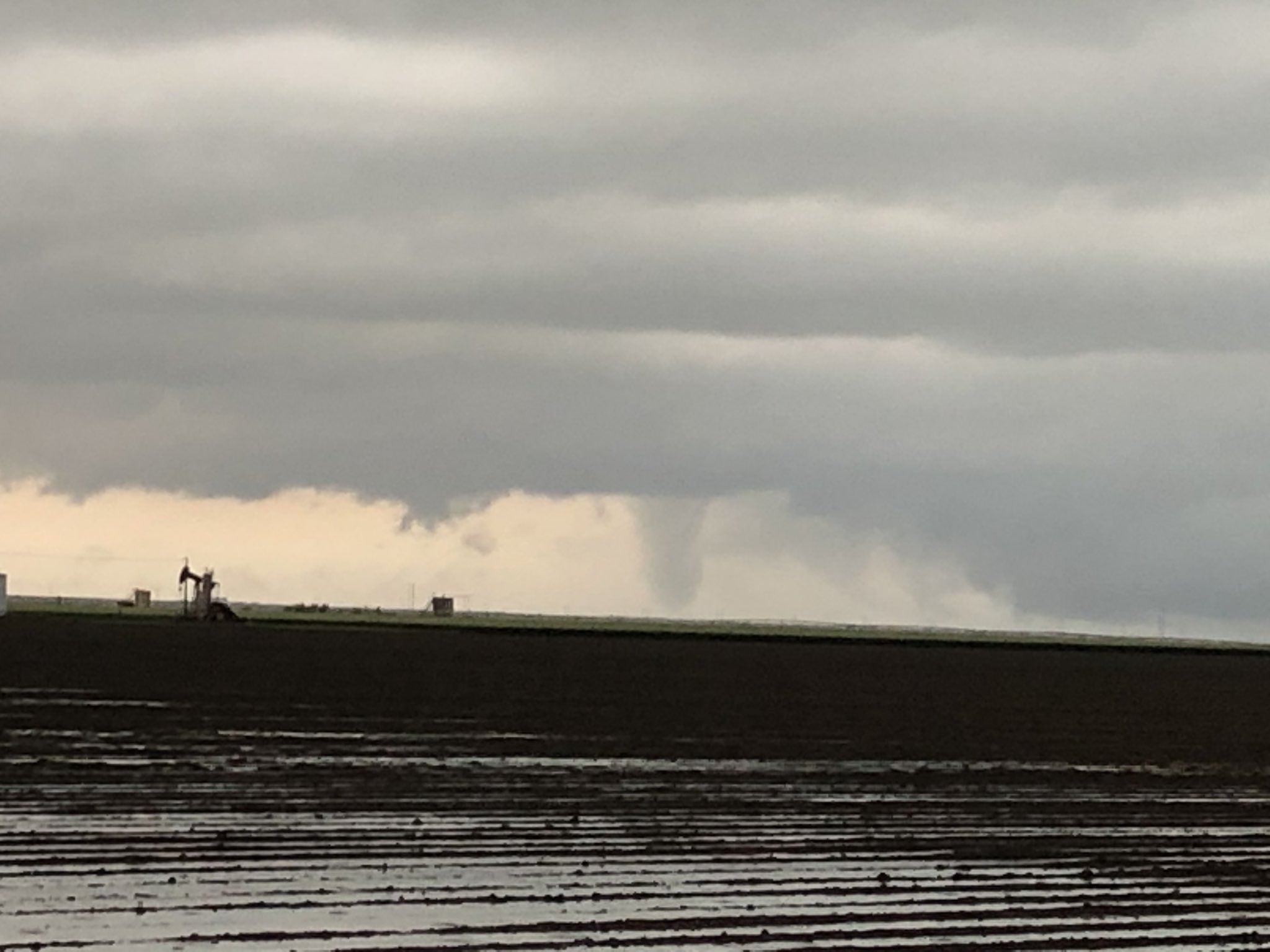 RELATED ARTICLES