We are receiving reports that a Tornado is on the ground in the area. This is a developing story.
A funnel cloud has been captured on camera in Higgins, Texas – see in the screen capture (image) below.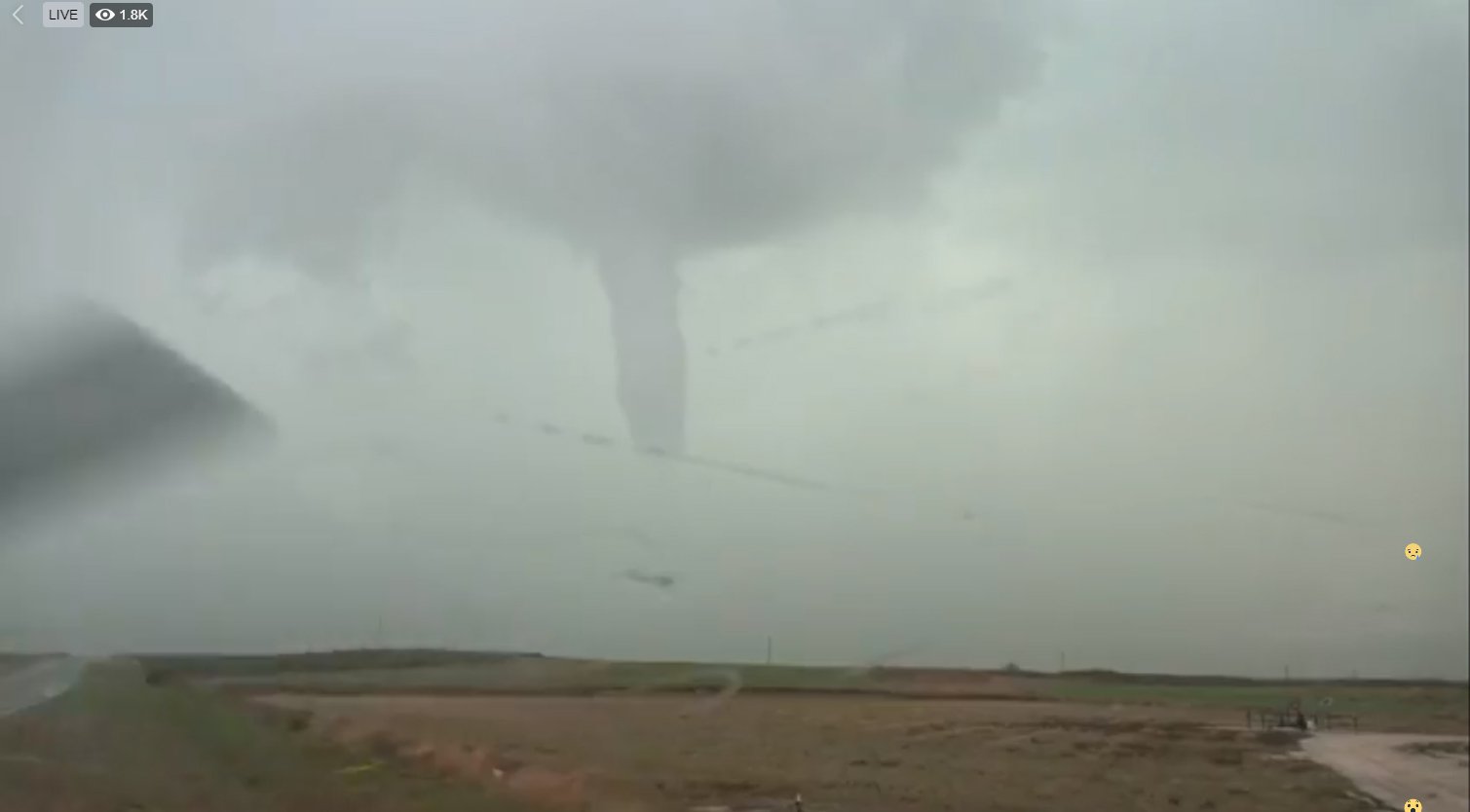 We will post more video/photos of this funnel cloud/Tornado once it becomes available. FYI, find another screen capture below.
Relating tweets for these images can be found below: