A Waterspout has been captured on camera in Barcelona, Spain – see in the photos below.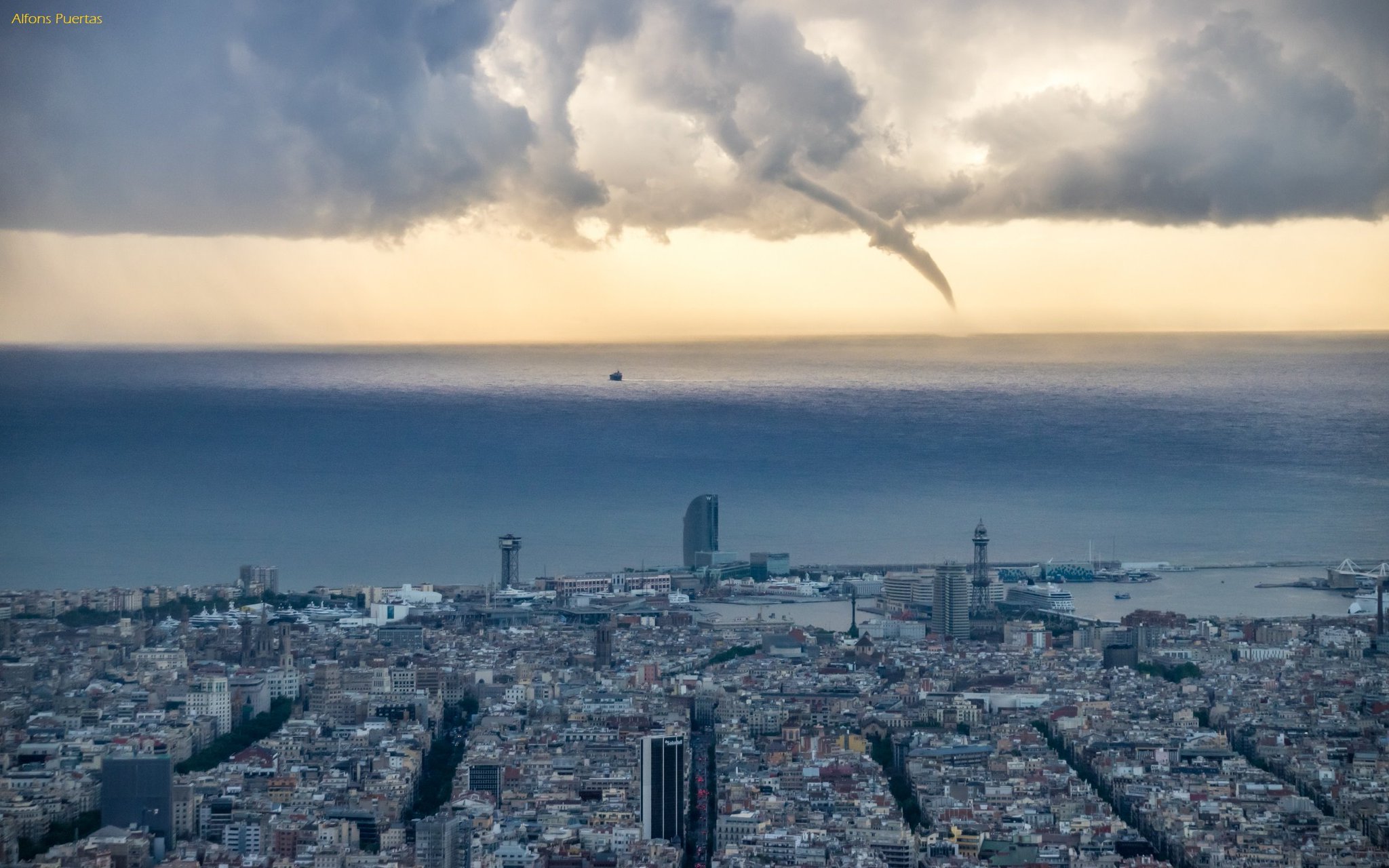 The photo was captured by Alfons Puertas on the day the Waterspout struck. Puertas posted the photo on his official Twitter account…
…Find another photo of the Waterspout below.
Find more of our Waterspout articles here.