Once video emerges, we will post it. With regret, we can confirm three people have been killed by this Tornado and significant damage has been caused.
A Large night-time Tornado has been captured in Golden City, Missouri – see in the photo below.
The photo was captured by Nathanial Dagley on the day the Tornado struck – last night, 22nd May.
However, Emergency Management Associates posted the photo on their official Facebook account. Find more photos of this Tornado below.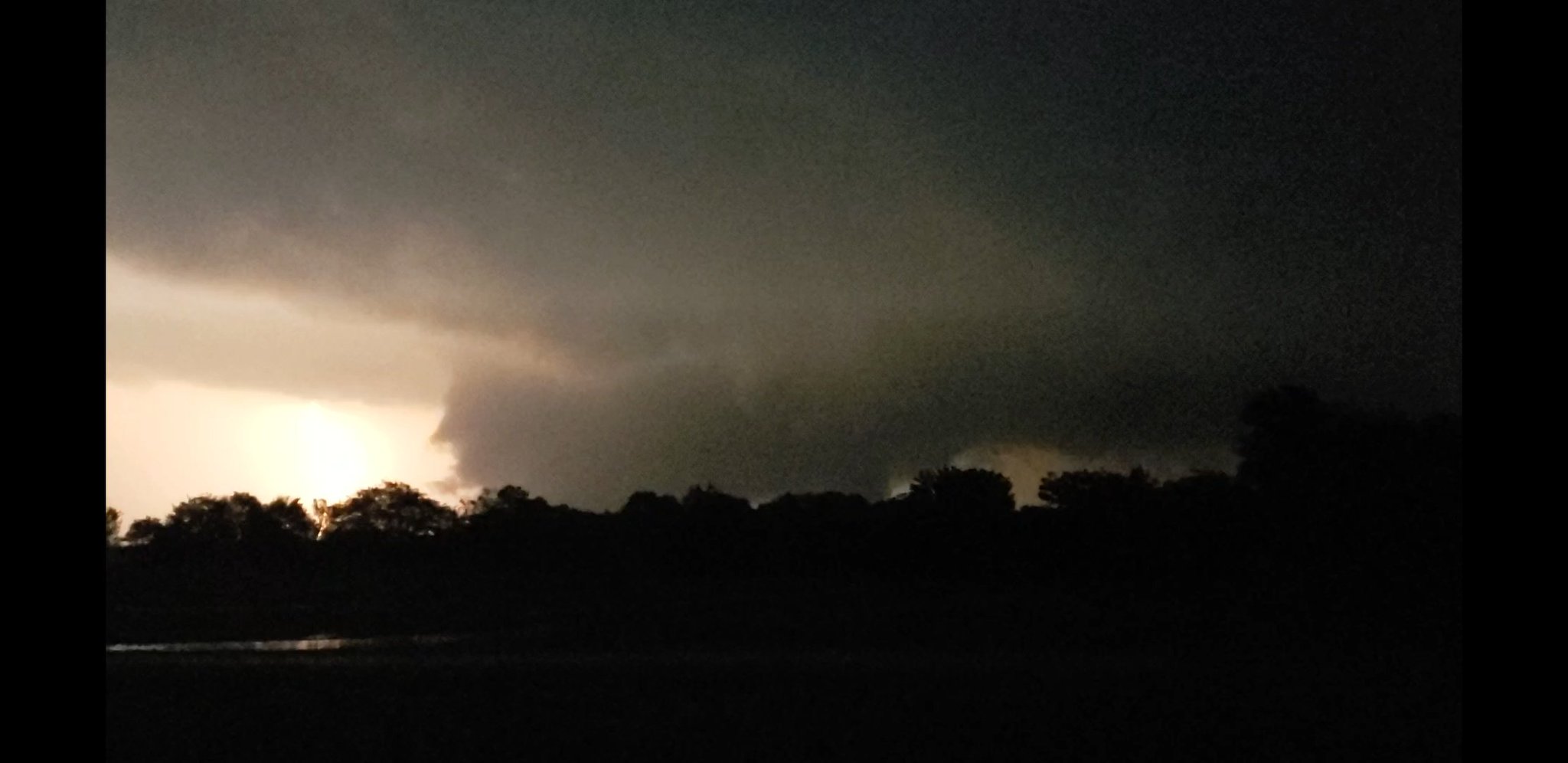 RELATED ARTICLES