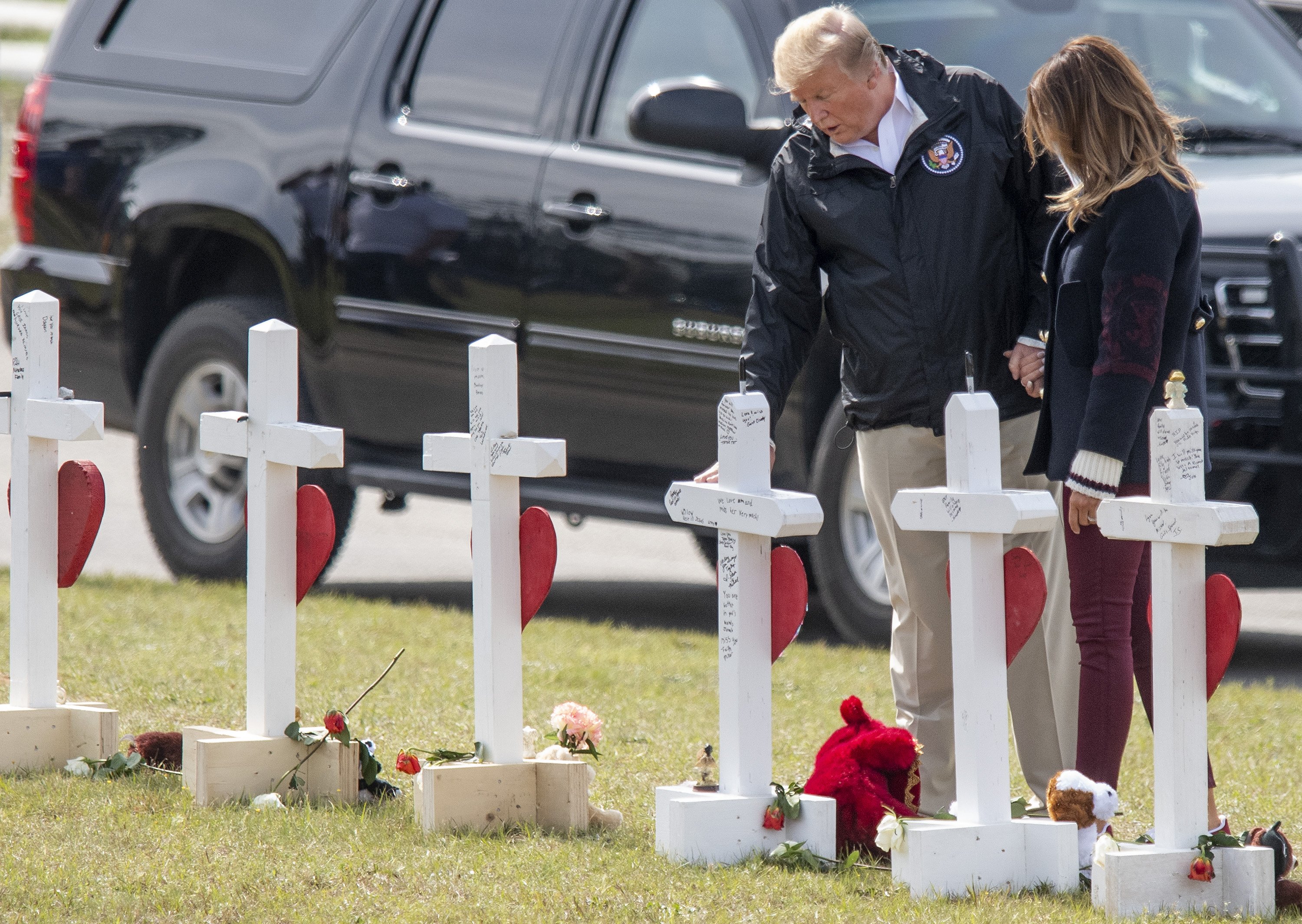 Today, President Donald Trump signed bibles for people affected by the deadly Tornadoes that struck Alabama this past Sunday.
Trump signed the bibles whilst visiting a Baptist church in Opelika, AL – which is presently serving as a disaster relief centre.
Ada Ingram told reports that the president signed several hats and bibles, including one for a twelve-year-old boy, a gesture which drew a round of applause from people who came to see Trump.
The president and first lady Melania Trump spent a majority of the day touring areas in Lee County, AL that were damaged by the Tornadoes.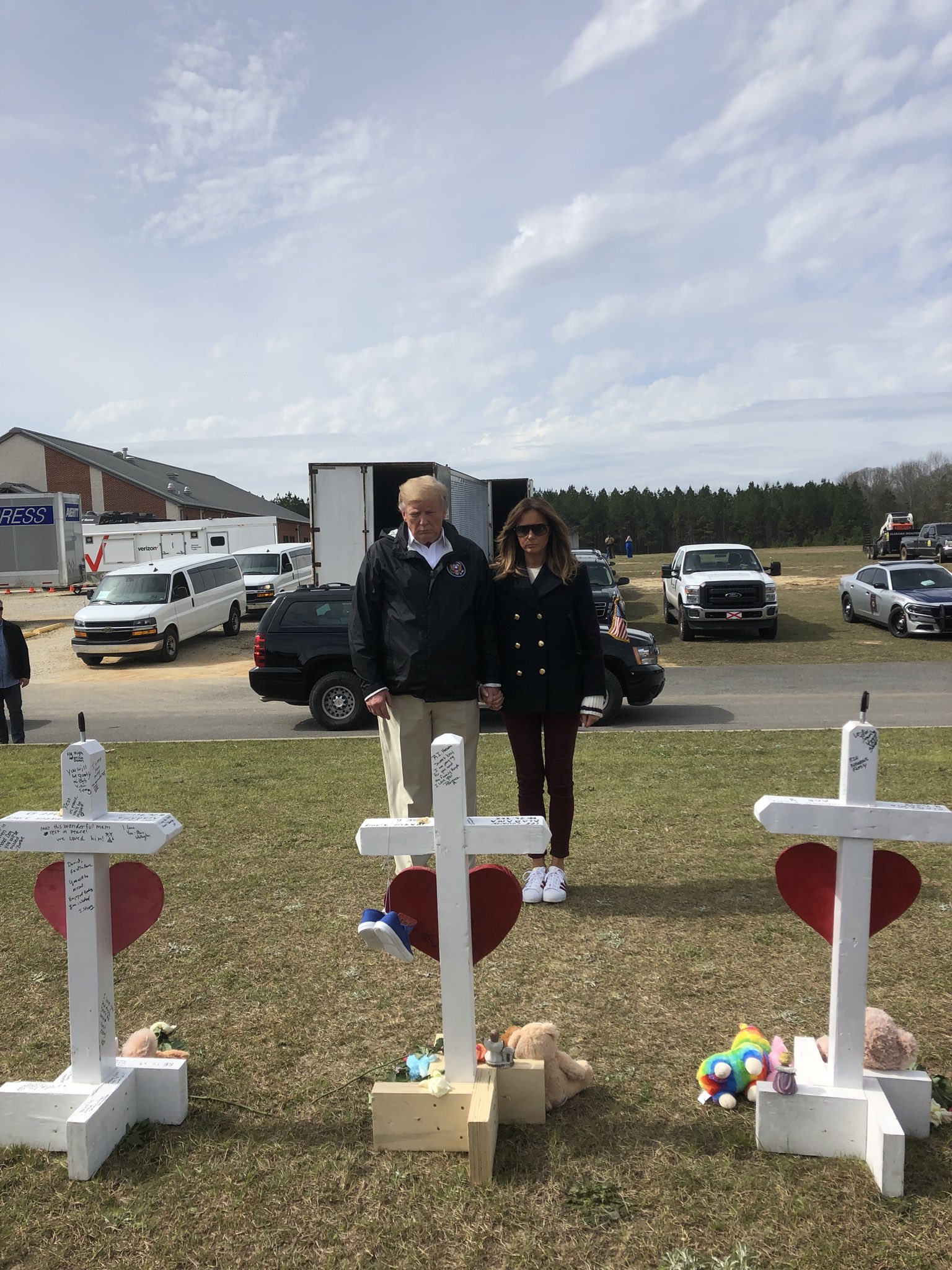 Twenty three people including a handful of children perished in the Tornadoes – it's suffice to say Trump met with the victims.
Trump signed an emergency disaster declaration earlier this week authorising federal aid for the area – find relating tweet below.
UPDATE: Video from Trump's visit to AL has started emerge online – watch in the videos below.
Original source – The Hill