…Awesome photomontage of eight photos shot in sequence as a Tornado formed and touched down north of Minneola, Kansas on the 24th May 2016.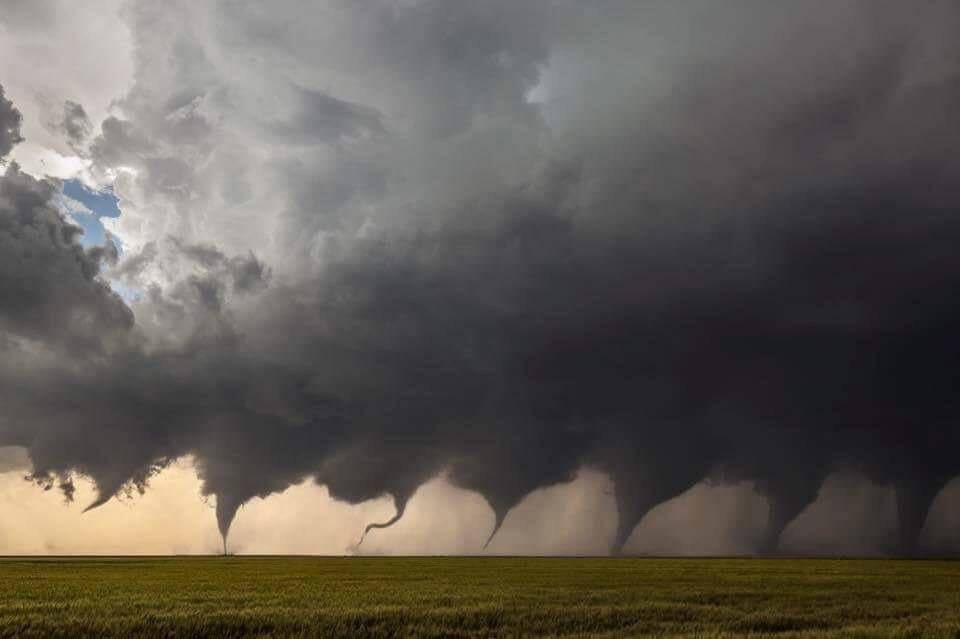 The photos were captured by Jason Weingart. Safe to suggest Weingart also produced the photomontage.
Find more of our articles on Tornadoes – including funnel clouds – that have touched down in Kansas here.