When videos becomes available, we will post it. This is a developing story.
A Tornado has been captured on camera in Murray County, Oklahoma (OK) – Sulphur, OK to be precise – see in the photo below.
The photo was captured by Christiaan Patterson today south east of Sulphur, OK. Patterson posted the photo on her official Twitter account.
UPDATE: Find more photos of this Tornado below.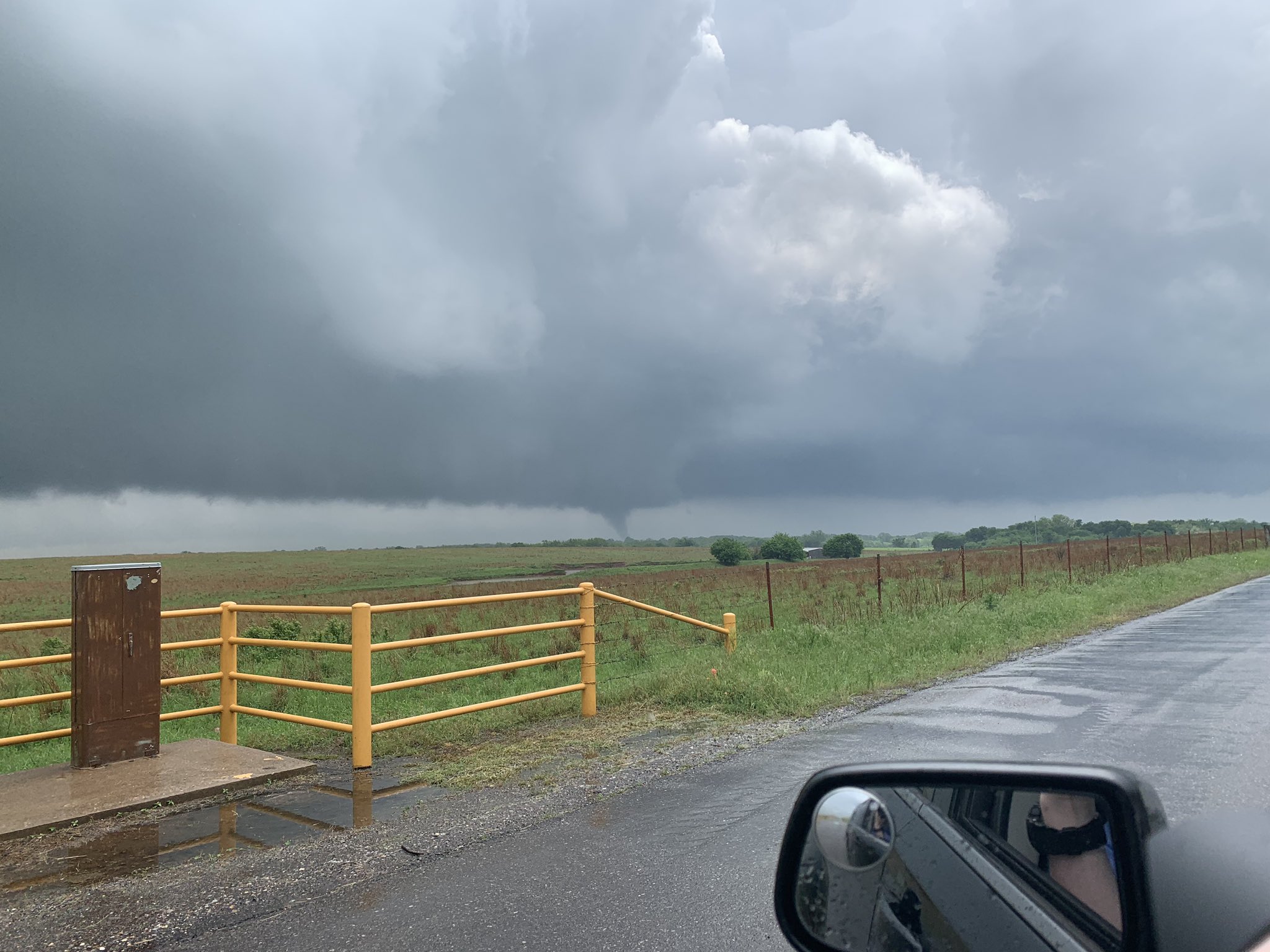 UPDATE #2: Video of this Tornado has started to emerge online – watch some incredible footage below.
RELATED ARTICLE